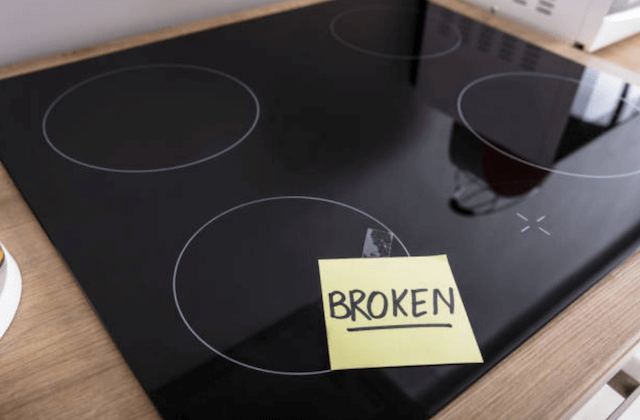 CALL TODAY:
(580) 324-3612
You will not able to cook in your kitchen when the stove or oven breaks down. You will need to schedule stove repairs ASAP. Otherwise, there won't be enough time to prepare a delicious meal. Because we don't think your family should go hungry, we proudly provide same-day stove and oven repairs for the folks in Lawton.
Lawton Appliance Repair has the skills, parts, and tools to fix all common issues with stoves, ovens, and ranges on all the major brands and models. Our certified technicians carry the tools and have the up to date training to complete all jobs during their first visit. We always have our service vans filled with manufacturer parts for the major appliance brands and we provide a 12-month warranty for our technician's labor. It is always our goal to do the repairs your oven in time for you to resume making dinner!
STOVE PROBLEMS
WON'T TURN ON/IGNITE
Any of several parts may be responsible when your stove will not turn on. But, before you call us, make sure that the pilot light is lit on your gas stove and that your electric stove is plugged in with the circuit breaker flipped in the on position. The parts we usually find to be problems are a surface element, an oven burner igniter, the infinite switch, or a bake and broil element.
BURNER/OVEN WON'T HEAT
When the oven will not heat up there may be an oven sensor that is not working or a bake element that is broken. When a burner will not heat up or turn on, it has a broken element, the terminal block is not working, or a burner switch is damaged. These are all quick same-day repairs that we can do on all major brands.
TIMER/PROGRAM ISSUES
Modern stoves and ovens with timers rely on a control board with printed circuits to manage the various settings. When the timer or program settings stop working the only thing to do is replace the control board. We carry control boards for major brands like Sears, Kenmore, LG, GE, and others. All control boards, as well as any other parts needed, will always carry a warranty.
OVEN IS TOO HOT
You need your hot oven to heat up but not get so hot that it burns the food. A too-hot oven comes from a damaged sensor or broken thermostat. Call us to check out and repair this problem because it can be dangerous. We will fix this issue the same day for all major brands.
IGNITER WON'T LIGHT
When you have a stove where the igniter will glow but not light, call us for same-day repairs. This is caused by a damaged safety valve, faulty electronic control, broken temperature sensor, or bad surface igniter. We check this out and fix the problem on a short service call.
DOOR WON'T OPEN
This is a problem we have seen on a number of new self-cleaning ovens. The oven goes through its self-cleaning cycle and then the door will not open. If this happens with your brand new stove, call us to fix it the same day. Our certified technician will check the door latch, the seal, and the thermostat to see where the problem lies and then repair or replace the offending part.
LEARN ABOUT OUR ADDITIONAL APPLIANCE REPAIR SERVICES:
www.lawtonappliancerepair.com